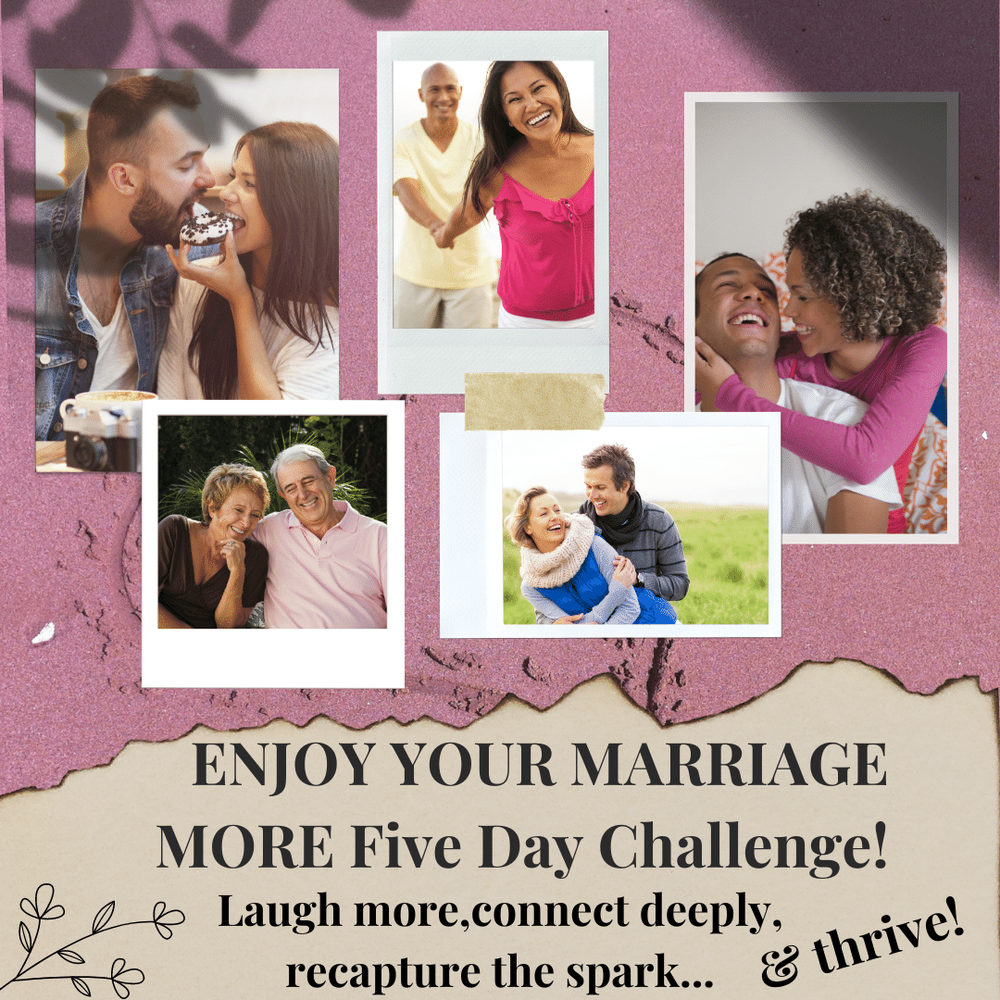 ENJOY YOUR MARRIAGE MORE 5 Day FREE Facebook LIVE Challenge! For married women with host Debbie Cunningham
Laugh more,connect deeply & recapture the spark *Starts June 14th!
What You'll Learn:
-The process you can use to change your response in any frustrating situation with your husband (or anyone else)
-How to listen & communicate better
-How to create deeper connection
-My #1 Secret for building deeper emotional intimacy.
-Key action steps to start thriving instead of surviving and ultimately enjoy your relationship more!
WHAT this challenge is:
30 minute meet ups for FIVE DAYS over facebook LIVE over the course of 9 days. So JUNE 14, 16, 18, 21 & 22.
We will meet in a private group each of those days for about 30 minutes. (I'll be sending you a link in a confirmation email the weekend before the challenge begins.)
I'll teach you strategies for changing your current relationship so you can begin to ENJOY your marriage again.
Each day I'll give you a little challenge to implement into your interactions with your spouse.
This is the reason for the 9 day spread. I want to give you a chance to take some positive action to facilitate changes to your current marriage dance. :)
Because this is on FB Live no one can see you. If you watch live you can make comments or ask questions during the live stream but your interaction is completely up to you! This is a women only private group-just FYI.
WHAT THIS IS NOT:
This is not marriage counseling. I am not a counselor nor a coach.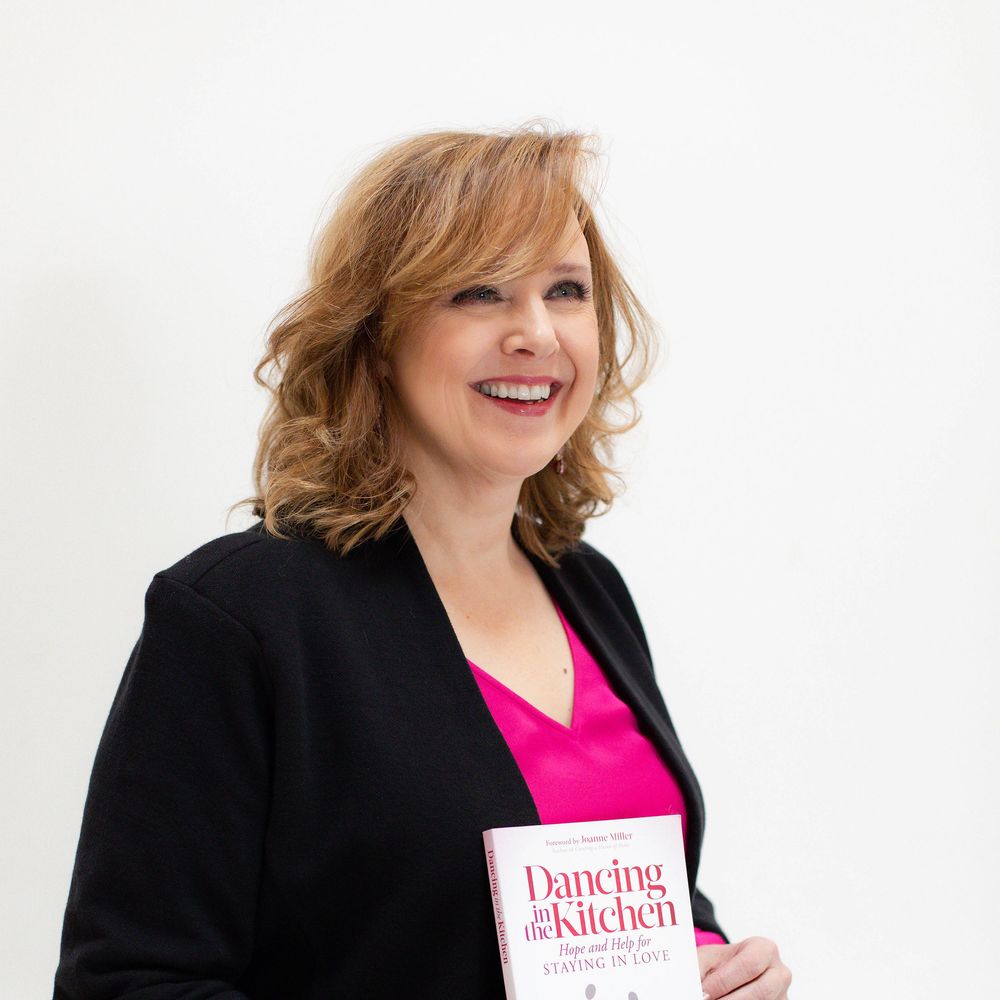 Who am I?
I am a Jazz recording artist, Author & Speaker. Married 34 years to my high school sweetheart, mother of 2 and GiGi to one grandson.
In addition to my albums and performing with my Jazz Quartet, I speak and offer workshops / courses based on my book: Dancing in the Kitchen: Hope and Help for Staying in Love. (Which you can learn more about and purchase at ANY online book retailer or here on my website.